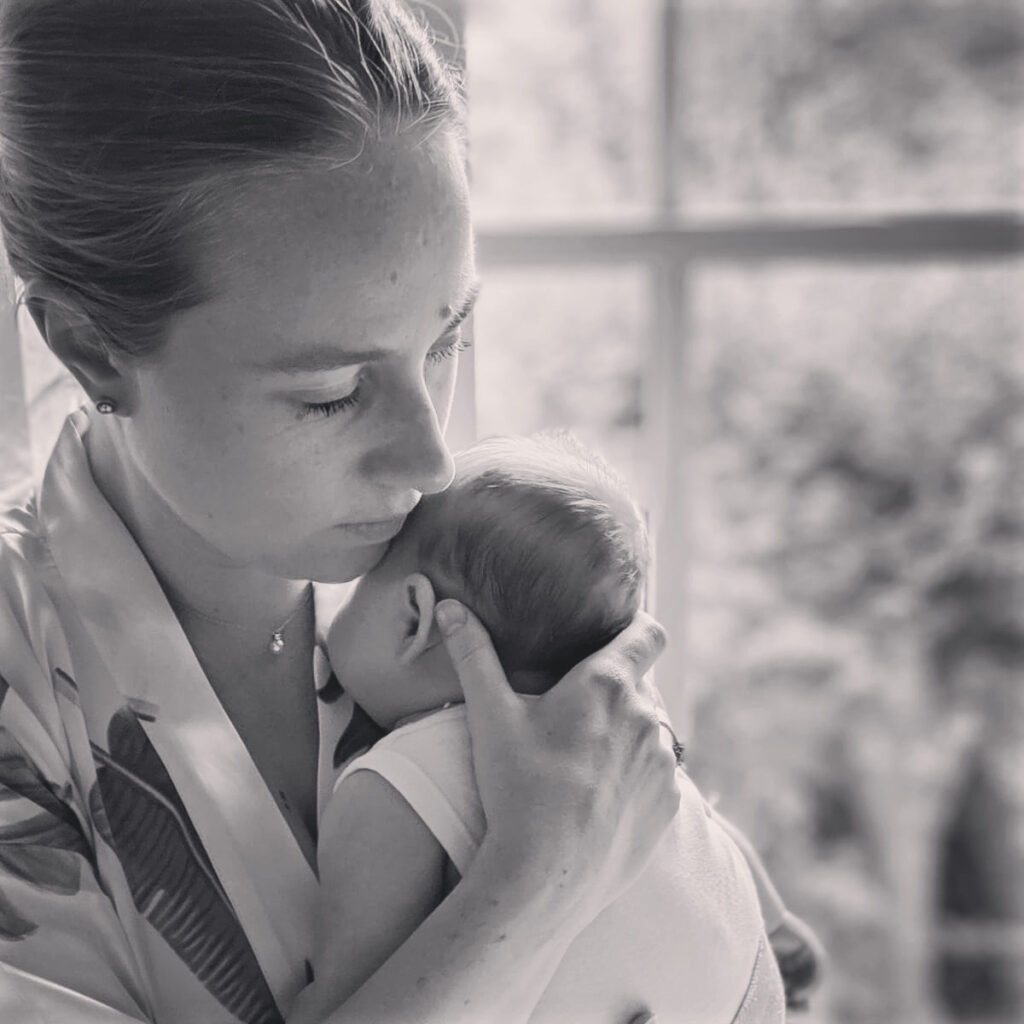 Hello, thanks for stopping by to find out more. Fuel for Mama is run by me, Emma Anderson-Brown, a Hitchin based mum of one. I founded Fuel for Mama following my own positive birth experience using hypnobirthing and now offer Hitchin-based hypnobirthing and birth preparation courses.
How I discovered hypnobirthing
I was petrified of childbirth until I tried hypnobirthing. I was surprised when it made me excited to give birth. Futhermore, I had smooth natural birth as I allowed my body to do its thing.
I was so astonished at how I took it in my stride, I wanted to share this with others. As a result, I trained in Hypnobirthing under Katherine Graves, author of the Hypnobirthing book and founder of the KG Hypnobirthing course, the course I teach. My training is accredited by the Royal College of Midwives and as a result, I have a diploma in hypnobirthing. Katherine is largely credited with being responsible for bringing hypnobirthing to the UK.
My approach
All people want to do is tell pregnant women horror stories. My mission is to reach pregnant women, and let them know great birth experiences exist. Because of this I champion positive births and want to make this mindset approachable for everyone. Consequently, my Hitchin hypnobirthing classes empower women to have better birth experiences.
I also run a popular baby & toddler group in Hitchin. I meet so many new mums and hear many varied birth experiences. Many mums or mums to be are dubious about hypnobirthing, considering it to be 'new age' and 'a bit hippyish'. Therefore, when I created Fuel for Mama, I wanted to offer a dynamic approach to hypnobirthing and birth preparation. I aim to appeal to even the most pragmatic and skeptical. Most importantly my ethos is to be accessible, supportive but also have some fun.
I also love bringing people together. What I dislike is when it feels patronising or forced. Parents need support. Creating a local network of friends is a great way to get this. Just having a few other local mamas who you can chat to, can have a huge impact on wellbeing. Knowing someone else understands what you're going through can fuel you. The Fuel for Mama course connects like-minded people with shared interests. It facilitates conversation and getting to know each other in a natural way. At the moment Fuel for Mama offers Hitchin hypnobirthing, pregnancy relaxation and birth preparation classes. But in 2021 there is much more to come, rooted in building women's support network.
Hypnobirthing courses in Hitchin and beyond
Fuel for Mama offers Hitchin hypnobirthing, birth preparation and pregnancy relaxation courses, taught from my garden studio. Fuel for Mama is ideally located for anyone wanting to do hypnobirthing in Hitchin, Baldock, Letchworth, Luton, Stevanage or the surrounding areas. I also offer virtual teaching, as a solution to Covid-19 restrictions and for those not wanting to meet in person. For those wanting a private course or a 'create your own' course, I am also happy to come to you, and cover Hertfordshire, Bedfordshire, Buckinghamshire, Essex, Cambridgeshire and London.
Why Fuel for Mama?
Firstly, my courses prepare you for birth so you feel calm and confident. Secondly you learn how to make informed decisions which are right for you. I also explain the important role the birth partner plays, so that they are useful and supportive in labour. But finally I connect you with people who are on the same journey, to support one another. Essentially, it's about giving you the fuel you need to have a confident birth and be an empowered parent.